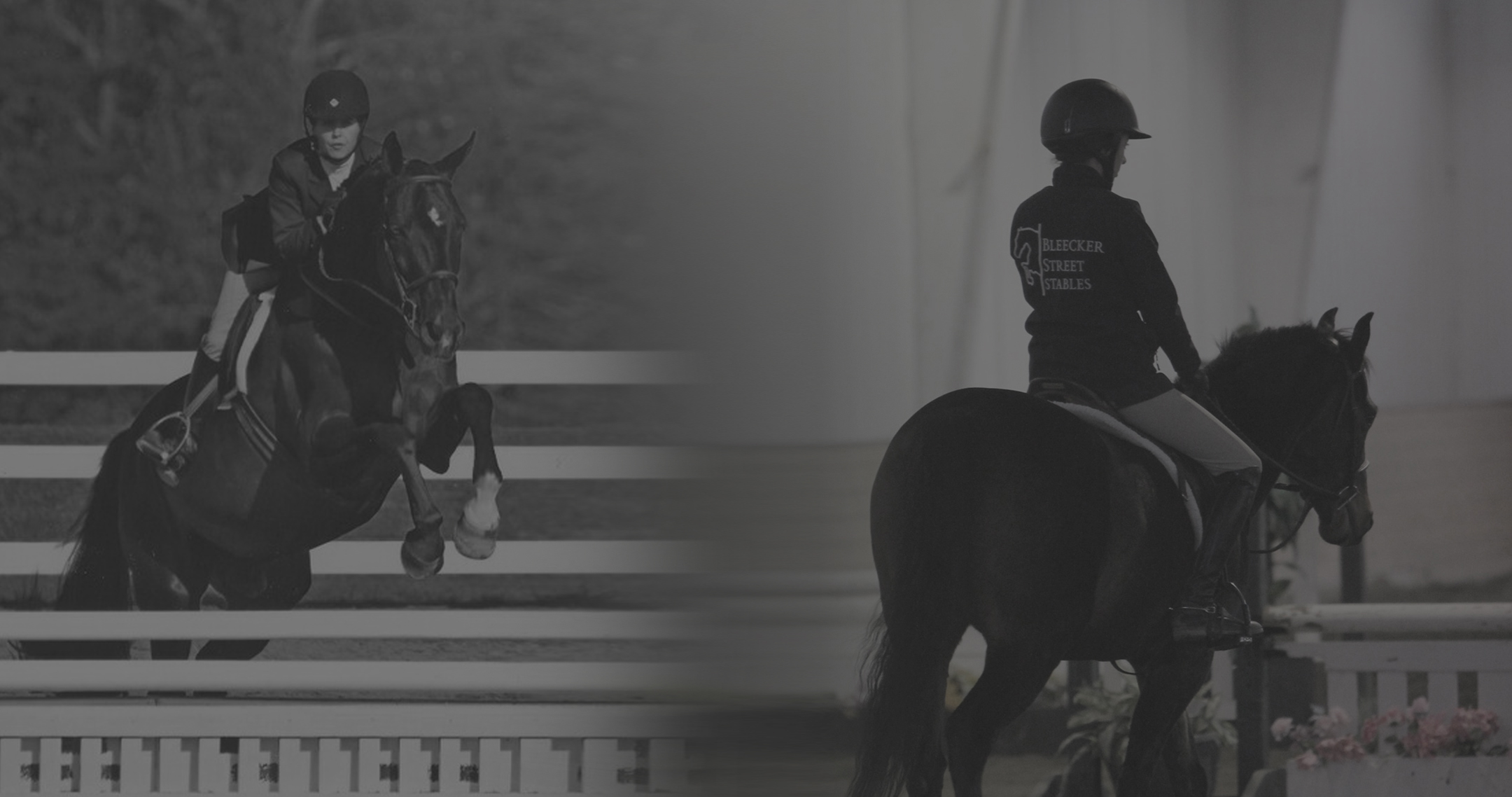 expert equestrian instruction & training
IN A FRIENDLY ATMOSPHERE
Bleecker Street Stables
is a full service hunter/jumper facility offering a wide range of services for the equestrian enthusiast. We take pride in our ability to provide top notch care and safe, structured education in a friendly environment.
What sets us apart from other stables is our ability to combine expert instruction, a friendly-inviting atmosphere, and one on one individual attention. We are able to provide a personal experience for all of our clients while still offering all the amenities you would expect from a large equestrian center. At Bleecker Street Stables you can remain competitive year around while enjoying the peace and quiet of a private facility.
Whether you are new to riding or an avid show competitor, Bleecker Street Stables will help you achieve your goals.
Bleecker Street Stables was established in 2005 with a simple idea: happy horses and educated riders produce positive results. Every horse and rider combination is treated with individualized attention. Whether your goal is Marshall and Sterling Finals or making it to your first horse show, our staff is here to help you accomplish your goals.
After years of fine tuning, we are confident in our approach to help you and your horse fulfill your maximum potential. If you are in need of an equine partner for your endeavors, feel free to inquire about our selection of well schooled show quality horses available for lease or sale. If you need help finding just the right mount for yourself, then allow us to use our tried and tested method of matching horse to rider.
Our ability to find the right match has resulted in many championship ribbons at such well recognized horse shows as HITS, Garden State, Monmouth "A", the Fall Finale etc. Not ready to buy a horse? We always have a selection of safe, reliable show horses for inexpensive in-barn lease. These horses can provide the ability to be competitive without the commitment of buying.
A successful match wouldn't be obtainable without quality care. Each animal is given as much attention as if it were our own personal horse. Good horsemanship is something that the staff takes particular pride in providing to each customer. Our staff is more than willing to take the time to educate each client in proper care management. Our philosophy is that education does not stop and start when you enter a riding arena.